Help enrich your skin with our healthy plant oils which promote a radiant glow. Feel your best, then get some rest!
Regular price

Sale price

$16.00 USD

Unit price

per

Regular price

Sale price

$16.00 USD

Unit price

per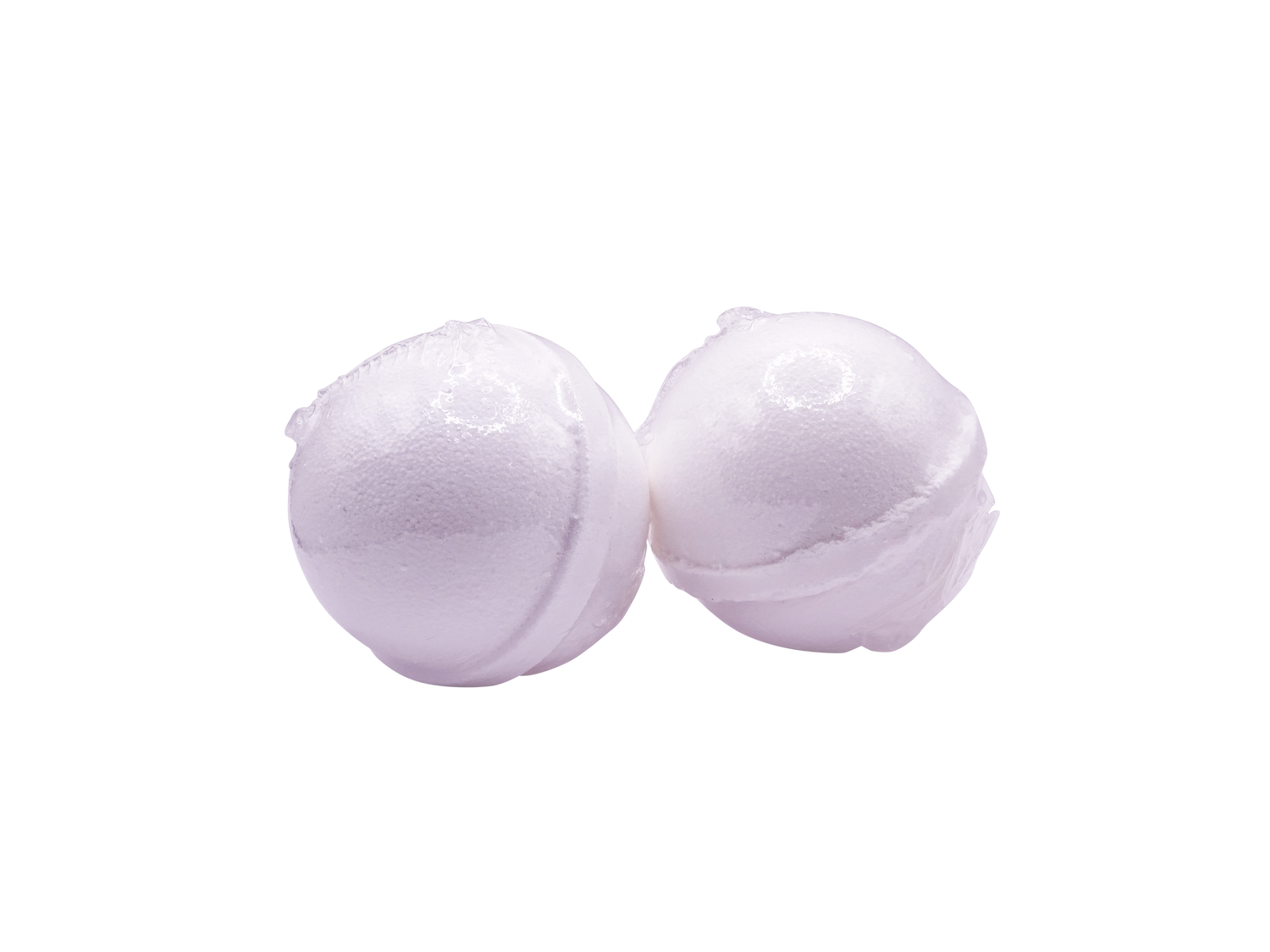 CBD Bath Bombs
Most CBD bath bombs or salts available in the market have artificial dyes, fragrances, and synthetic oils. These chemicals can irritate your skin, cause rashes, and cause allergic reactions. CBD Wellness's Full Spectrum CBD Bath Bombs & Salts contain no synthetic, fake, or chemical ingredients. Nor do we add any synthetic fragrances. All of our Bath Bombs & Salts are formulated with all natural plant oils and terpenes. Terpenes are also found naturally in hemp and help increase effectiveness through the entourage effect. Our CBD Bath Bombs & Salts not only smell good, but each on was formulated with specific functional ingredient to support CBD. Third-Party Tested for Quality & Purity From cultivating our hemp, to curing the flowers, to formulating the blends, we ensure the highest quality product available anywhere. The only way to achieve this is through transparency. That's why we rigorously run testing throughout the entire process and send off our final formulated products to a licensed 3rd party testing facility.

All of our products are tested for potency and purity. This way you are able to make educated decisions about your CBD product and the company you choose to purchase from. You can also confirm our products are free from any contaminants, such as heavy metals and microbial growth. All you need to do is relax, unwind, and enjoy some self-love & care.
FAQ: Bath Products
What are CBD Bath Bombs & Bath Salts?

CBD Bath Bombs are made by formulating a combination of sodium bicarbonate, citric acid, essential oils, cannabis cbd and compressing them into what is known as a CBD Bath Bomb.

CBD bath salts are crystalline salts that are infused with our cannabis cbd and essential oils. Infusing bath salts with other beneficial ingredients is not a new practice–– for decades, health & wellness companies have infused bath salts with essential oils. You can draw a bath with our lavender bath salts to help relax you for a better night's sleep, or opt for bath salts infused with another essential oil for whatever your needs may be.

The popularity of CBD Bath Bombs & Salts has grown continuously over the years. Like many other wellness items on the market, this increase in demand saw more companies jump on board, to try and profit from its popularity. Now, you can find Bath Bombs & bath salts infused with a variety of chemicals, artificial scents, and other ingredients not good for your skin or wellbeing. You may see on labels they say "natural" or "fragrance." To make these claims, the ingredients don't have to actually be natural, so you could be soaking in artificial dyes and scents that don't provide any real benefits––and perhaps even do more harm than good. That's why it's essential to vet brands, look for quality organic ingredients, from a trusted reputable company.
What is the difference between CBD Bath Bombs & Bath salts?

Although they are similar, they differ in how and what they are made with. Both are a fantastic choice for a relaxing bath which will help relieve inflammation as well as reduce muscle and joint pains.

Many people also use them to soak their feet in after a long day. What better way to relax and unwind than having your feet soak in a warm foot bath filled with our CBD Bath Bomb or Bath Salts.
What are CBD Bath Bombs or Salts used for?

People have come to rely on CBD Wellness products for a variety of reasons, but our bath bombs and salts are a great way to relax on those stressful days. Or to help aching pains in your joints and muscles. It's anti-inflammatory properties will help ease away the pains associated with it.
How often should I use CBD Bath bombs or Salts?
Are Bath Bombs or Salts Full Spectrum & will I get high?

No, our CBD Bath Bombs and Salts will not cause a high of any kind. Only a deep relaxing state. Our full spectrum cbd extract is scientifically incapable of producing a high for the user.

Full spectrum means our CBD bath bombs contain a variety of other terpenes, cannabinoids, and compounds found naturally in the cannabis hemp plant.

Our products harness the full power and entourage effects of CBD for your body's benefit.
How much CBD is in Bath Bombs or Salts?

Each 2.5oz CBD Bath Bomb contains 200mg of CBD.

Each 1oz CBD Bath Salt contains 50mg of CBD
Where do I store my Bath Bombs & Salts?

We recommend storing your CBD Wellness CBD Bath Bombs & Salts in a cool, dry place. Store them in your bathroom if you like, but just be sure to keep them dry until you're ready to use.
Can I use Bath Bombs or Salts while using other CBD Wellness' products?

Yes, absolutely. Soak with our CBD bath bombs or salts while using any of our other products, including our tinctures, capsules or even vaping to really increase the effects CBD has.
Does CBD Wellness use fake chemical fragrances or scents in its CBD Bath Bombs or Salts?

No, absolutely not. We take great pride in only creating the absolute highest quality, all natural CBD products. It's the principles CBD Wellness was founded on and our unwavering commitment to our customers. Our bath bombs & salts are carefully crafted with natural ingredients for a superior soaking experience you can indulge in, without worrying about anything fake or artificial.
What should I feel when using CBD Bath Bombs & Salts?

While CBD affects everyone differently, our CBD Bath Bombs & Salts are crafted to inspire a sense of relaxation. Use anytime you desire to turn your bathtub into a soothing, spa-like experience. Most users report the sense of calmness, tranquility, and relaxation after a soak in our CBD Bath Bomb or Salts. Many also report relief from pain associated with inflammation, as well as alleviation from aches & pains in hands, feet, and joints.
Who are CBD Bath Bombs & Salts recommended for?

CBD Wellness's Bath Bombs & Salts are formulated for anyone and everyone who desires an extra boost of relaxing bliss during their bath. Use them for yourself or your family. Many send them as gifts to someone who could benefit from a little extra self-love & self-care.
Will CBD Bath Bombs & Salts help me relax and sleep better?

For the majority of users, the answer is a resounding yes. Although they're not created specifically for sleep, many of our customers report our bath bombs and salts make them feel so relaxed and calm before bed that it's easier to drift into a deep, peaceful state, and fall asleep.
Is the bathtub the only area I can use CBD Bath Bombs & Bath Salts?

No. Although most of our customers drop them into a warm bath, some of our customers report they're wonderful for using in a foot soak.
Will Bath Bombs or Salts leave residue in my bathtub?

No. Our CBD Bath Bombs & Salts are free from added colors. Since our bath bombs & salts are naturally white its highly unlikely they will leave any residue in your tub.
More Questions?

Our CBD Wellness educators are standing by ready to help. Call or text (520)-429-9618 or email us at contact@cbdwellness.com
Inhale and feel the effects