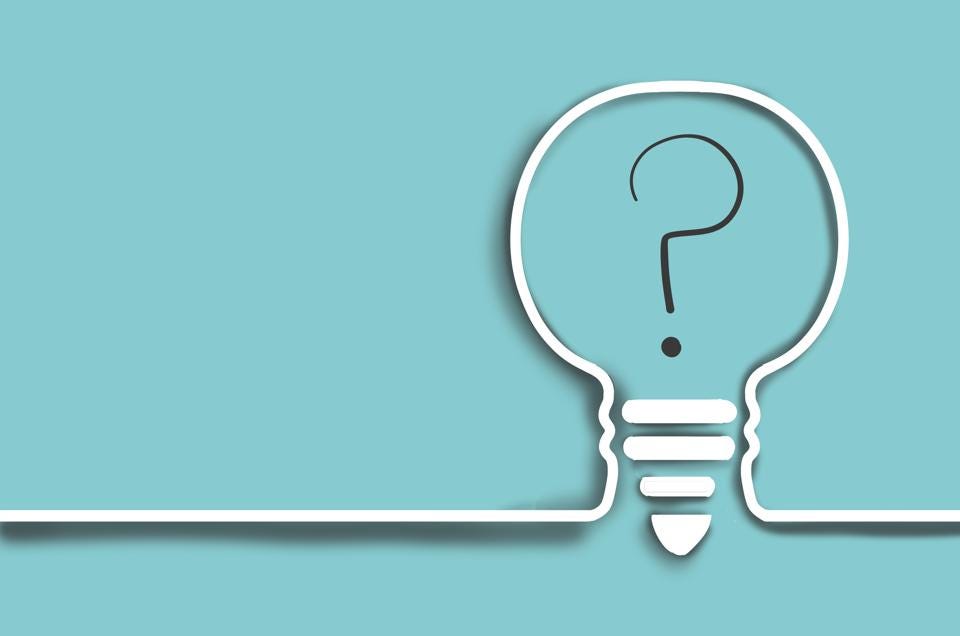 Have questions about CBD?
Being in the industry for over a decade, our Chief Scientist has hands on experience and accurate knowledge on how CBD can benefit you!
FAQ: Cannabis CBD Overview
WHAT IS CANNABIDIOL (CBD)?

CBD is short for Cannabidiol. CBD is a naturally occurring compound found in the flowering buds of
cannabis (hemp or marijuana). It is the most widely accepted non-intoxicating cannabinoid found in
Cannabis.
-All CBD Wellness CBD-Rich products contain CBD extracted from legal, PCR (Phytocannabinoid) hemp.
CBD BENEFITS?

Cannabis CBD has been used as medicine for thousands of years. Research is constantly evolving, finding new benefits CBD has. The second most known cannabinoid, is non-psychotropic (it doesn't get you high). Known for its vast health and wellness benefits, which include but are not limited to: pain relief, reduces inflammation, appetite support, reduced nausea & vomiting, reducing intestinal spasms, anxiety relief, relaxant, reduces seizures and convulsions, suppress muscle spasms, improves immune system function, regulates blood pressure, regulates blood sugar, prevents degradation of nervous system, helps psoriasis, reduces artery blockage, kills bacterial growth, reduces / inhibits / kills growth in tumors & cancer, and promotes bone growth.
CBD Oil Side Effects?

Effects, both desired and unwanted (adverse) can vary from person to person. Adverse effects from cbd oil seldom occur and if they do, they are extremely minor.
Adverse effects are when something occurs that wasn't intended.
Although rare, we have identified the following adverse effects users have reported over the years:
-High doses of CBD may cause drowsiness or feeling tired.
-High doses of CBD tincture may cause a laxative effect.
-Regular CBD tincture use has caused some users to lose weight.
-Regular CBD tincture use helps lower blood pressure and cholesterol. Users taking blood pressure and cholesterol pharmaceuticals should closely monitor their levels, especially blood pressure to not cause a syncopal episode.
IS CBD OIL LEGAL?

Yes. Thanks to the 2018 Farm Bill, hemp-derived CBD products are legal to produce, sell, and consume throughout all 50 states. These products must be derived from hemp, containing 0.3% or less THC.
IS CBD FULLY LEGALIZED IN THE U.S. NOW?

In 2018, the United States federal government passed the 2018 farm bill.  This bill legalized the cultivation, sale, and use of CBD products derived from cannabis hemp.  One of hemp's many uses is its CBD oil. Hemp CBD is legal in all 50 states, as long as it contains .3% or less THC, which defines the cannabis as hemp.
WILL I GET "HIGH" FROM USING ANY CBD WELLNESS PRODUCTS?

No. CBD is a non-intoxicating compound derived from cannabis hemp, which legally must have 0.3% or less THC. Scientifically, there's no possibility of getting "high" from any of our products. Many new CBD Wellness users report euphoric effects, the euphoria (feeling good) can be confused with being high.
HOW DOES CBD MAKE YOU FEEL?

CBD provides so many health and wellness benefits. It also helps many with suffering from ailments such as pain, anxiety, and seizures.

-CBD is non-intoxicating.

-CBD helps relax the body and mind.

-CBD creates homeostasis
and mimics serotonin (makes you feel good).

-CBD allows you to benefit from
cannabis, without the "high" associated with THC in marijuana. In higher doses,

-CBD can help you fall asleep and allow deep sleep which is necessary for mind & body healing.

-CBD is also great at reducing inflammation and muscle
tension.

Many times, it's not what you're feeling, it's the absence of what you were feeling (alleviation of pain, inflammation, stress, anxiety, etc..).
HOW LONG DOES IT TAKE TO FEEL THE EFFECTS OF CBD?

Properties of CBD will vary for everyone depending on height, weight, type of product, the amount of CBD taken, the reason for use, and desired results. Because there are no intoxicating ingredients with CBD oil, there is no "high" effect; start with
medium amounts and gradually increase if needed, until reaching desired results.

For more information click here for our Guide to CBD which covers this in more detail.
IS CBD OIL MORE EFFECTIVE WITH OR WITHOUT THC (legal trace amounts)?

Due to the entourage effect, CBD with natural trace amounts of THC .3% or less is far more effective than a product that has had it further or completely removed. CBD Wellness uses a type of CBD-Rich oil known as full spectrum CBD and contains
.3% or less THC.  This legal, trace amount of THC is just enough to enhance the effects CBD has on the mind and body. CBD products without THC are far less effective. CBD works on cannabinoid receptors differently than THC, and does not cause the "high" associated with THC.
WHAT IS A CANNABINOID?

Cannabinoids are molecular compounds naturally found in the Cannabis plant; they are called phytocannabinoids. There are also cannabinoids found inside our bodies, they are called endocannabinoids. Cannabinoids are classified as fatty compounds; they play vital roles within our immune and central nervous system.
CANNABIS HEMP vs CANNABIS MARIJUANA; What's the difference?

Hemp and marijuana come from the same plant family, Cannabis. The main difference between the two is their level of Tetrahydrocannabinol (THC) psychotropic cannabinoid responsible for causing a "high". According to the Agricultural Act of 2014, American legislation defines hemp as containing 0.3% THC or less. Anything over .3% THC is defined as marijuana.
DO I NEED A MARIJUANA CARD OR DOCTOR'S PRESCRIPTION TO BUY OR USE CBD WELLNESS PRODUCTS?

No. CBD Wellness products use a CBD-Rich hemp strain known as PCR (phytocannabinoid rich), which is federally legal and can be purchased anywhere in the U.S. without a marijuana card or doctor's prescription.
IS CBD ADDICTIVE?

No. CBD is non-addictive, non-intoxicating compound, it's completely safe to consume, and will not cause withdrawal effects for missed doses or stopping usage.
WILL CBD CAUSE ME TO FAIL A DRUG TEST?

No. Drug tests do not include CBD, they test for marijuana which contain high levels of THC. CBD Wellness only uses hemp-based CBD to create and manufacture our products. Our hemp plants contain 0.3% or less THC, the legal trace amount. There is a small percentage that consuming high amounts of CBD may lead to a false-positive drug test for THC (example: drinking entire 1500mg tincture or more, over the course of several weeks), this is the same for any product made from hemp, to date we have no reports that this has ever happened. If this is a significant concern, we advise speaking with your employer or doctor before use.
HOW DO I STORE MY CBD WELLNESS PRODUCTS?

Store products in a dry, cool area with no direct exposure to constant light or excessive heat.
WHAT INGREDIENTS ARE USED IN CBD WELLNESS CBD-RICH OIL?

CBD Wellness products use all natural, California grown phytocannabinoid rich hemp, that is non-GMO and vegan. Please reference our product listing pages for a line-up of other ingredients per product.
WHAT'S THE DIFFERENCE BETWEEN: FULL SPECTRUM vs BROAD SPECTRUM vs ISOLATE?

-Full spectrum CBD refers to whole plant extract, it includes all the cannabinoids and terpenes that are responsible for the entourage effect.

-Broad-spectrum CBD refers to a further processed oil that removes more of thE cannabinoids and terpenes, with the main goal to further remove or eliminate THC completely or to a negligible amount.  It doesn't offer all the entourage benefits associated with full spectrum CBD.

-CBD Isolate refers to CBD in its purest form. There are no other cannabinoids, terpenes or other natural compounds found in whole plant extract. Does not offer the entourage effect.

All CBD Wellness products use Full spectrum CBD oil, which is an excellent choice for effectiveness.

NOTE:

The popularity of CBD is exploding, consumers should be aware there are a lot of low-quality CBD isolate products, often added to MCT oil or hemp seed oil and sold as a "full spectrum oil". These products are inferior to quality extracted whole plant CBD oil. Be sure to review lab tests for product that you purchase to confirm the content, quality and safety.
WHAT IS THE ENTOURAGE EFFECT?

The cannabis plant contains over 113 active cannabinoids. It also contains terpenes, which have anti-inflammatory properties, and increase the efficacy of the cannabinoids. Besides CBD, some of the other cannabinoids such as CBN and CBG, have been found to have symptom alleviating qualities including anti-inflammatory, anti-bacterial and pain relief.

When formulated and consumed together, the cannabinoids, terpenes, flavonoids, amino acids, and other natural compounds found in the cannabis plant produce what's known as an "entourage effect". This synergistic relationship between cannabinoids and terpenes has consistently proven to increase the healing properties of one another.
IS THERE AN EXPIRATION DATE FOR CBD PRODUCTS?

With proper storage, quality is maintained for up to two years for CBD Wellness products. All of our products come with an expiration date.
HOW MUCH CBD SHOULD I TAKE?

It is difficult to set a predetermined dose that is right for everyone, due to several factors including the reason for its use & the person's body type.

We created this guide to help new users find a good starting point when using CBD Wellness products.
HOW DO CBD SALVES WORK FOR PAIN RELIEF?

CBD topicals such as salve or liniments work well for localized pain relief. Our CBD and other cannabinoids attach to the cannabinoid receptors which are located throughout the entire body. CBD is absorbed through the skin, and helps reduce inflammation and reduce pain levels. Applied topically, localized pain relief is achieved.
HOW EFFECTIVE IS CBD for ARTHRITIS OR NEUROPATHY PAIN RELIEF?

CBD is extremely effective for Arthritis and Neuropathy. We recommend 3 products for helping relieve/reduce pain & inflammation associated with Arthritis & Neuropathy. They are our Tincture, Salve, and liniment. Our CBD topical salves & liniments can be applied directly on the troubled area externally. For example, Arthritis or Neuropathy in the hands or feet, you would spray the liniment or apply the salve on hands and feet for targeted relief. The salve and liniment work extremely quickly, and last for hours. Taking the tincture will help you internally. By taking the tincture on a regular regimen you should start to notice after about a week that the frequency and amount of pain will begin to dissipate. CBD is a very effective method for relieving pain associated with arthritis & neuropathy. CBD is very effective at reducing inflammation. Inflammation is the main cause for pain, so by reducing it, it also greatly reduces pain. CBD for arthritis & neuropathy can be applied topically with our salves & liniments, taken orally with our tinctures or capsules. For the best results we recommend using both a topical and internal CBD product.
DOES CBD RELIEVE ANXIETY?

Yes, it is extremely effective for anxiety. Dealing with anxiety, symptoms can appear quickly and be severe. CBD has demonstrated the ability to decrease anxiety and promote relaxation. It does this by binding to cannabinoid receptors in the brain and throughout the body. CBD mimics serotonin (feel good compound), it acts on different neurotransmitters that are responsible for regulating mood, rest, and relaxation. Anxiety can have physical manifestations as well such as pain and muscle tension. CBD has proved to work well as a muscle relaxant.

We recommend our 700mg (or higher) tincture, full dose (23mg) 2xs a day (morning & night), this helps minimize the occurrence of anxiety or stress. You can also take a dose throughout the day, as needed, if anxiety arises in between doses. Taking CBD daily on a regimen will help minimize the occurrence of anxiety through its anti-anxiety properties.

Another product that helps greatly with reducing anxiety are CBD Vapes or raw flower. Vaping our CBD oil or smoking our CBD flower allows CBD to immediately enter the bloodstream, which means they work fast!  When vaporized or smoked, CBD is highly bioavailable, due to its immediate absorption into the bloodstream. Vaping or smoking CBD is a great, fast way to ease anxiety and provide relief.
DOES CBD RELIEVE PAIN?

Yes. One of the most common uses and reasons people use CBD is to relieve pain. CBD is very effective at reducing or eliminating inflammation, which is responsible for most aches and pains. The most popular CBD Wellness products to help are our topicals and tinctures. Arthritis pain can also be managed with CBD. The body has cannabinoid receptors throughout the brain and body that CBD attaches to, which creates homeostasis and helps the body and mind work as it should.

For severe pain, we recommend: 1500mg Tincture, full dose (50mg) at least 2xs a day (morning & night).

Liniment spray, 3-4 sprays topically at the pain site.

Allow liniment spray to be absorbed (only takes a minute), then apply our Salve over it.

Our liniments & salves will almost immediately reduce or eliminate pain at the site. While the tincture when used on a daily regimen will help reduce inflammation internally, effectively helping reduce pain levels and frequency of occurrence.
CAN I TAKE CBD ON AIRPLANES?

Yes, CBD is allowed on airplanes.  Following the legalization of hemp and CBD in 2018, TSA announced that CBD products are okay to travel with. CBD products derived from hemp contain .3% or less THC, meaning they are legal on a federal level.
IS THERE A MINIMUM AGE FOR USING CBD?

No. Currently, there are no federal guidelines on the minimum age required to use CBD products. Federal guidelines require CBD products to contain .3% or less THC. We only require the purchaser to be18years or older. We have countless families who all use CBD Wellness for its health & wellness benefits. From infants to elderly, CBD is truly one of the best supplements proven to provide an array of health benefits.
CAN I OVERDOSE ON CBD?

No, there is no reported lethal or dangerous dose of CBD. Even higher doses of 1500mg per day are well tolerated by humans.
WHAT IS THE BEST CBD PRODUCT FOR ME?

This really depends on your reasons and goals for taking CBD. Best can mean different things to different people. Best can refer to the strongest or highest bioavailability. Best could mean easiest to use. When helping our customers decide on the best product, we always ask about the reason they hope to help with CBD use. If it is localized pain often a topical salve or liniment would be best for their needs.

With so many products to choose from it can be overwhelming for new customers. For tinctures, its typically advised to start with a medium CBD dose (20mg – 50mg per day) and to maintain this dosage regimen for 7-10 days to identify if the amount is helping with the issue. After this time, the dosage can be increased if needed. For severe issues or conditions, tinctures will provide the best overall effectiveness. However, they can take longer to begin noticing their benefits. When used on a daily regimen they will help eliminate or greatly reduce the occurrence and severity of the issue or condition.  

Bioavailability is the key to taking CBD orally. Tinctures have the highest bioavailability as they are taken sublingually, the receptors under the tongue allow for fast absorption into the bloodstream.

For our customers having trouble sleeping, we formulate the 800mg CBN night time tincture. CBN is another compound in cannabis known for its sedative and relaxing properties. Combined with CBD, users have fallen in love with this product which ensures a restful night's sleep.

Our CBD Bath Bomb & Bath Salts are great for detoxification and relaxation. They are also highly effective for treating dry skin, rashes, and skin issues. We have a range of skincare products to treat and heal an array of skin types.

As you can see, there are many products to choose from. Often it is best to try out a few different options and find the one that fits best with your lifestyle and gives you the greatest relief.
I TRIED CBD BEFORE AND IT DIDN'T WORK, WHY?

We unfortuanaly hear this far too often from customers coming into our store for the first time after using several other companies CBD products. The main reason we found is that the majority of other cbd products have little to no CBD. They are labeled as having high amounts, but when tested show they only contain 10% or less of the "MGs" labeled. Bottom line is, if you are using a CBD product regularly and it's not working, it's more likely than not it doesn't contain enough or any CBD.

 

Most research studies recommend 20-50mg of CBD per dose. Many of the products out there are mislabeled and do not contain the CBD dosage depicted on the label. So make sure you are purchasing from a Trusted, Reputable Brand like CBD Wellness.
More questions?

Our CBD Wellness educators are standing by and ready to help. Call or text (520)-429-9618 or email us at contact@cbdwellness.com
What makes us the best?
All CBD Wellness products are expertly formulated by our Chief Science Officer who holds a PhD in Applied Sciences & Doctorate in Health Sciences.  
CBD Wellness only uses high quality, full spectrum, PCR (phytocannabinoid CBD-rich) hemp, which creates the entourage effect. VS industrial hemp that contains little to no CBD and is highly chemically processed or isolated CBD which is even more chemically processed, neither which allows for the entourage effect.
FAQ: CBD Wellness Products
Where does CBD Wellness Cultivate its PCR (Phytocannabinoid) CBD-Rich Hemp flower?

All CBD Wellness products are made from organically grown, non-GMO, PCR hemp plants grown in California where strict sustainable farming practices are followed.
How is CBD Wellness Oil Extracted?

Our CBD oil is CO2 extracted from PCR hemp resulting in a solvent free, pure CBD-Rich cannabis extract. CO2 extraction is the golden standard for creating high quality CBD oil.

"Supercritical" and "Subcritical" extraction methods put carbon dioxide under high pressure while maintaining low temperature. The gas is transformed into a liquid due to the pressure, it then passes through the plant material which completely separates the CBD-Rich cannabinoids and terpenes from the plant material, creating up to a 90% CBD extraction efficiency. The resulting extract is a highly concentrated, totally pure, full spectrum, whole plant extract.
Are CBD Wellness products third party-tested?

Yes, all CBD Wellness products are third-party tested to ensure quality and consistency. In fact, we adhere to far stricter testing guidelines because we are state licensed. We are required to run tests throughout the entire process. First our raw flower is tested, then our raw oil is tested, then our refined oil is tested, lastly the final formulated product gets tested.

 

We believe people have the right to total transparency from a health and wellness company, so we provide easy access to all batch results on our website for each of our products.
Is CBD Wellness oil Organic?

Yes. All of our raw plants, oil, and products are organic. Organic certification is regulated by the USDA. Even though the 201 Farm Bill has made hemp and hemp derived products federally legal, the USDA has not begun issuing organic certifications to any hemp farms or products yet.

3rd party lab testing for heavy metals and other toxins is also important since not all hemp farms adhere to the same practices.

Hemp is a very hardy plant, which does make it a bit easier to use all organic processes in growing hemp without the use of pesticides or harsh chemicals.
Are CBD WELLNESS products gluten free?

Yes, all of our products are gluten free.
Are CBD Wellness products vegan?

Yes, all of our products are vegan friendly, even our capsules, which are contained in a plant-based shell.
What do Natural tinctures taste like?

CBD Wellness tinctures are all natural, made from extracted cannabis hemp. The CBD-Rich hemp extract is then infused in our all natural, plant based MCT oil which is formulated with the same compounds as cannabis to work even more effectively with the CBD-rich cannabinoids and terpenes. Natural tinctures do not contain any flavors, additives, or sweeteners, it has a slightly earthy/grassy flavor associated with cannabis. Most people actually report there is little to no flavor. If you eat salads, you most likely won't even taste the natural.

We also make an all-natural peppermint and lemon CBD
tincture for people not wanting Natural.

Besides the medicinal effects, terpenes within the plant are responsible for the unique scent of cannabis that many people find calming and enjoyable.
What is the shelf life of CBD Wellness products?

If properly stored, CBD Wellness products will remain effective for 2 months (2years) or longer. All products have an expiration date listed on batch sticker.
How should I store CBD Wellness products? Do I need to refrigerate?

CBD products should be stored in a cool dry place. Always keep CBD products in their airtight containers and store them away from direct sunlight and heat. Refrigeration is not necessary. Once tinctures are opened, we recommend using a daily regimen. Using the tincture at least 1-2xs a day with a full dose means you will use the product within 30days. If you choose to not use your tincture daily, storing them in the refrigerator will extend shelf life. The shelf life of tinctures shortens as they are used, which allows air to replace the space where oil was. Air oxidizes oil. It does not minimize effectiveness but if left open or exposed to air for longer than 3 days the flavor will begin to change, tasting like oxidized oil.
More questions?

Our CBD Wellness educators are standing by and ready to help. Call or text (520)-429-9618 or email us at contact@cbdwellness.com
Purchasing = Helping those in need!
10% of all sales goes into a fund to help patients who would benefit from cannabis but cannot afford it. So every product you buy from CBD Wellness helps someone in need.
FAQ: Purchasing CBD Wellness Products
How long has CBD Wellness been in business?

Founded in 2010, we earned our reputation & success by operating with the highest integrity, making innovative high-quality products with unparalleled effectiveness. Intent on truly helping other with the full power of CBD-Rich cannabis, we pioneered process and formulas that deliver powerful relief, developed by science.
Where can I purchase CBD Wellness Products?

CBD Wellness products are available online at www.cbdwellness.com and select medical dispensaries in Arizona, California, and Missouri.

Please use the Contact Us page to inquire about local retailers in your area who carry our products, but we always recommend buying direct because many retailers run out of products before reordering.

If you are abusiness interested in partnering with us, selling or distributing CBD Wellness products in your business, please see our Wholesale page or contact us.
Does CBD Wellness offer any discounts?

YES! Every month we offer different sales & discounts, just subscribe to our free newsletter and you will be emailed that month's discount code. If you don't want to sign up for our monthly newsletter, you can email us directly on the contact form and ask to receive that month's discount code. We are happy to help in any way we can.

We also offer 35% off to military/veterans and seniors 60+ years of age. Please email us at contact@cbdwellness.com with proof documenting your military service or age, and we will reply with your special coupon code.

Lastly, be sure to follow us on social media for any promotions, coupons and giveaways we may hold from time to time!
How much is shipping?

CBD Wellness offers free shipping on orders $50+ anywhere in the US!
How long does shipping take?

All orders are processed and shipped within 24 hours. We ship via USPS and you should expect your package to be delivered between 3-5 business days. If your package doesn't arrive when expected, please email us so we can check the tracking status for you.
Do you ship internationally?

No. We currently do not offer shipping internationally.
What is the return policy?

CBD Wellness stands behind our products 100%. As such, we offer a 30-day money-back guarantee for any of our products purchased directly online. We want you to use and love our products as much as we do. If you are not 100% satisfied with your purchase for any reason, please let us know by email at contact@cbdwellness.com or through our Contact page and we will be happy to provide you with a full refund.
Do you offer wholesale or distribution?

Yes! If you have a business that wants to carry or distribute our products, please contact us to learn more about our wholesale and distribution programs.
I have an issue with my order. What do I do next?

We are sorry to hear that there was an issue with your order, although extremely rare, something could inadvertently happen. Please email us at contact@cbdwellness.com to assist. If there is an issue with your product, i.e., damaged, or you received the wrong product please send a photo of the product and a photo of your invoice to contact@cbdwellness.com for assistance.
More questions?

Our CBD Wellness educators are standing by and ready to help. Call or text (520)-429-9618 or email us at contact@cbdwellness.com