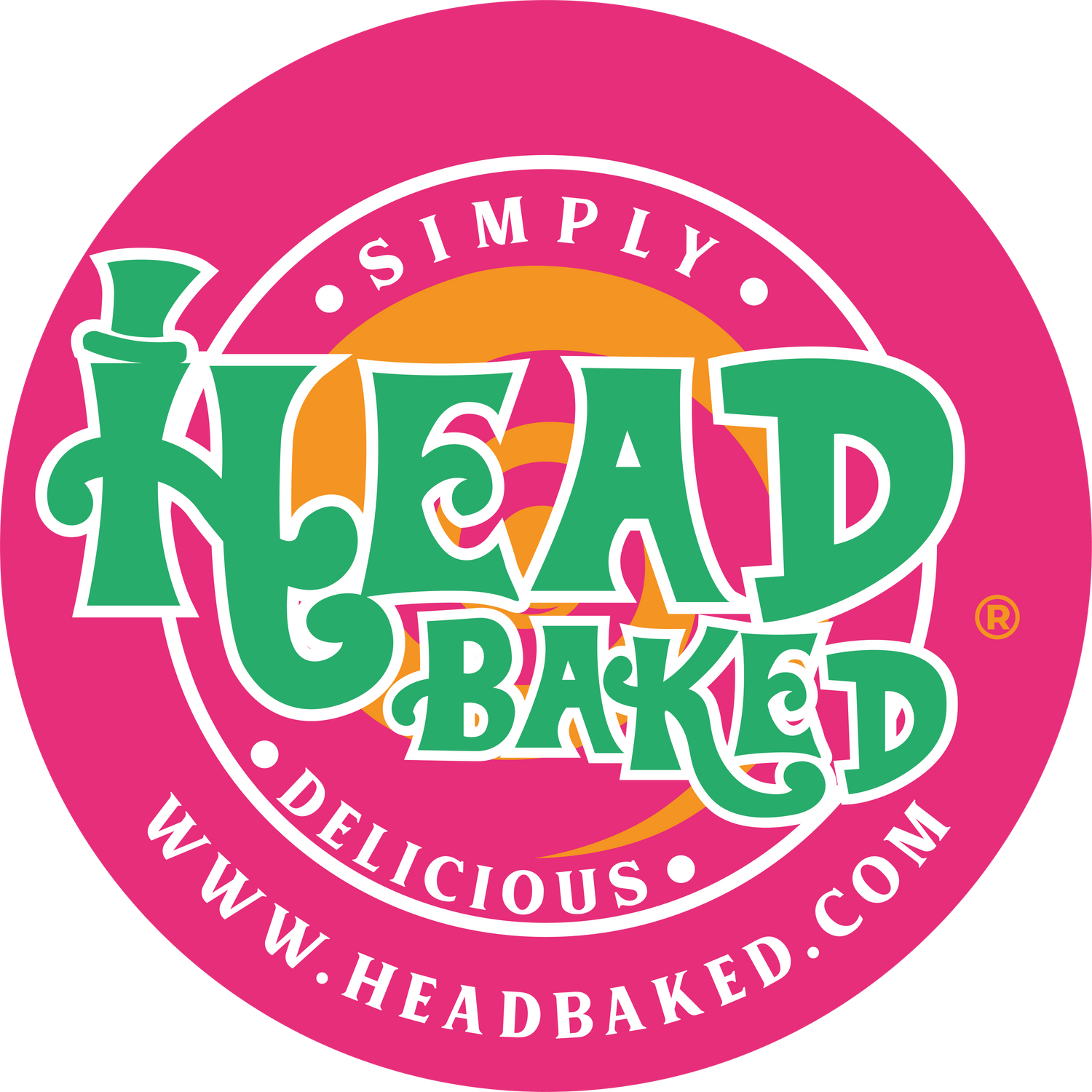 Head Baked CBD Gummies
Head Baked is our partnered brand who's CBD gummies are delicious, chewy and infused with our effective PCR oil to ensure you're recieving the benefits of CBD. We carefully oversee all formulation and manufacturing of these gummies to ensure they are the same quality as our other products.
Summer Heat Warning!
Due to extreme Arizona heat, gummies may arrive melted. This will not interfere with the effectiveness of the product. Simply leave your products at room temperature for an hour or refrigerate for 20-30 minutes prior to use.
We will no longer offer refunds for melted gummies. Please order accordingly or stop by our location:
4140 W. Ina Rd Ste. 168 Tucson, AZ 85741
Regular price

$14.00 USD

Sale price

$4.20 USD

Unit price

per

Regular price

$28.00 USD

Sale price

$8.40 USD

Unit price

per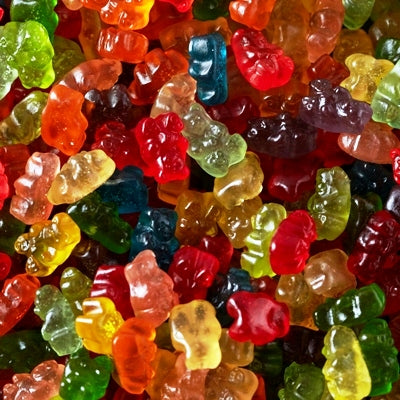 Amazing taste & great effects!
Gummies have become a popular way to take CBD, and they're also one of our most reordered product types here at CBD Wellness next to our Tinctures & Salves. By cultivating the finest ingredients and highest quality CBD, we ensure that our customers are getting the absolute best experience with each gummy.
FAQ: Gummies
What are CBD Gummies?

CBD is short for cannabidiol, its one of over 100 cannabinoids found in the cannabis hemp plant, and has been used for hundreds of years. Due to recent research and regulations, CBD has grown increasingly popular for its array of mental and physical health benefits. Millions of people now use CBD to manage pain & inflammation, anxiety & stress, to support muscles and joints, to promote a balanced inflammatory response, and for overall health & wellness.

Gummies infused with CBD have been an increasing popular item to intake the benefits of this amazing compound.
What are CBD Gummies good for?

The benefits of CBD Gummies are the same as the benefits of CBD in general: reduced pain & inflammation, relaxation, better sleep, stress & anxiety management, and easing of minor discomforts.
What makes CBD Wellness CBD Gummies different?

Our gummies are crafted with safety, purity, and efficacy in mind. We craft the highest-quality and most effective formulas possible. Every batch of products undergoes rigorous third-party testing for potency and purity, including contaminant testing for over 50 different pesticides—ensuring you know exactly what you're putting in your body.

It all starts with our farms, cultivating sustainable, high quality, organic phytocannabinoid-rich hemp.

After that, we work diligently to provide simple and effective formulas that our customers look forward to using every day to benefit them in the best way possible. We believe CBD's benefits should be available for everyone, including those on the go, and that's why we craft our CBD gummies to provide you relief when you need it.
Which CBD gummies should I take for muscles and joints?

For muscles and joints we'd actually recommend one of our CBD Topical salves. Our salves will provide far better & faster results for muscle and joint issues than any gummy product.
What do CBD gummies taste like?

Delicious! Our CBD gummy formulas are fruity with a slight taste of hemp. We also make Peach Rings😊
When should I take a CBD gummy?

We recommend taking one gummy in the morning and one gummy at night, and as needed whenever you need relief or to relax.
Will CBD gummies get me high?

No, our CBD gummies will not cause intoxication or a high. Many report a euphoric feeling when consuming our CBD products which can be confused as being high. Scientifically though, its impossible to get high from our CBD gummies due to the CBD content.
Are your gummies legal?

Yes! All of our gummies are compliant with the 2018 Farm Bill, they are PCR hemp-derived, which means the thc is .3% or below. Making our CBD gummies federally legal.
How can CBD gummies fit into my daily wellness routine?

It's super easy, start by taking one gummy, 2x's a day (morning & night) and as needed, this will help improve and promote mental and physical wellness.
Can I feed a gummy to my dog?

No, our gummies are crafted for humans only. We do have some pet-approved products that are much more appropriate for your furry friend.
What happens when the gummies are third party lab tested?

In order to create and bring you the absolute best CBD gummies of the highest quality, we raised the standard when compared to other CBD companies in every aspect. Every single batch produced goes through third party testing at a licensed ISO certified lab. Our products, including gummies, undergo the most comprehensive testing available, including microbial testing, potency, heavy metals, pesticides, and solvents.

Additionally, each of our products contains a batch label to the lab reports, which include testing on the raw CBD oil and the third-party testing on the finished product.
What's the difference between CBD tinctures and CBD gummies?

CBD tinctures are similar to CBD gummies in many ways, but they are also pretty different. The way and speed in which the CBD interacts with your body is one key difference, along with the way you consume them. When you consume our CBD gummies, they can be easier to find the correct dosage for some, but CBD gummies work slower to kick in than CBD tinctures.

CBD gummies can be easier to dose than CBD tinctures because each of the CBD gummies contain a certain mg of CBD per gummy. CBD tinctures can be harder to dose for some users, as the measurements are not as exact as the CBD gummies.

CBD tinctures can be used in higher doses than gummies.

We will always recommend our CBD Tinctures over gummies. Tinctures categorially provide far better benefits and effectiveness, plus they do not contain sugar, like gummies do. Tinctures also allow for greater entourage effects within you ECS, this is due to the formulation and additional cannabinoids and terpenes found in tinctures that are not in gummies.
How many CBD gummies should I take?

When you're new to CBD and consuming CBD products, many find the question of how much CBD should I take a little overwhelming. When it comes to CBD dosage, you want to start with a medium dose and work your way up (as needed) and as your body grows accustomed to its effects. We recommend starting with one CBD gummy morning & night to start.

The reason you're taking CBD is also very important when deciding how much CBD to take. For instance, someone who is generally healthy without any issues or conditions is wanting to take CBD for all of its "ANTI" benefits. They could start a regimen with as low as 10mg 2xs a day. While someone who has chronic pain & inflammation or severe anxiety would need to take more CBD to notice relief.
What should I look for in CBD brands when purchasing CBD gummies or CBD products?

When buying CBD gummies online or in store, there are a few things to look for. Our CBD gummies are derived from PCR hemp. Make sure you're not buying industrial hemp or hemp oil derived products.

How long has the company been in business.
Where are the gummies sold (stay away from CBD in gas stations, flea markets, amazon, ebay, and anything marketed or sold by social media influencers or celebrities).
You want to make sure the CBD products have been third party lab tested and the results are readily available.
You want to be aware of how many milligrams of CBD are in each gummy.
Make sure the product was grown, extracted, and made in the USA.
Reputable CBD companies sell their products online and in +
state-licensed dispensaries.

CBD Wellness gummies are the best tasting CBD gummies on the market, and we provide transparent third party testing for your review.
More Questions?

Our CBD Wellness educators are standing by and ready to help. Call or text (520) 429 - 9618 or email us at contact@cbdwellness.com
Multimedia collage
Regular price
Sale price
$19.99 USD
Unit price
per
Regular price
Sale price
$28.00 USD
Unit price
per
Regular price
$34.00 USD
Sale price
$10.20 USD
Unit price
per